Bitwig Studio Digital Audio Workstation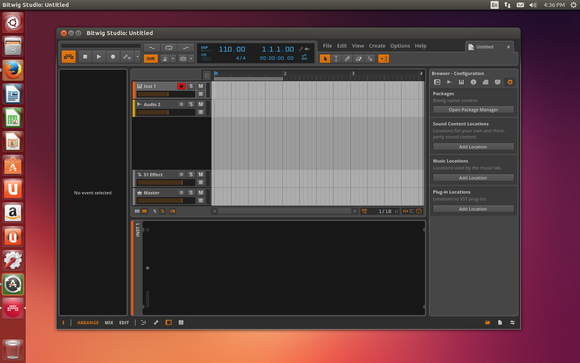 Bitwig Studio is a dynamic software solution for music creation and performance to realize all of your musical ideas in every stage of production.
From sound design to music creation, discover the new standard in customized workflow. Bitwig Studio inspires you to take greater control of your productions, giving you access to every aspect of your workflow as needed. Streamline your creative process and quickly take your music from ideas to complete songs, tracks and compositions. With Bitwig Studio, you're in command of a workflow that works best for you.
Record and arrange, improvise and perform, or do it all at once. Choose between several display profiles. Design your own sounds with dedicated container devices. Combine built-in instruments, effects, and VST plug-ins. Bitwig Studio's unified mapping system allows you to modulate any device or VST parameter using macro controls and modulator devices.