In this topic we are discussing about changing Windows Media Player 12 Library Background.
In order to make customization on Windows Media Player 12 Library you should have Windows Media Player Background Image Changer with you. Which can be downloaded
here
. Unzip and start application.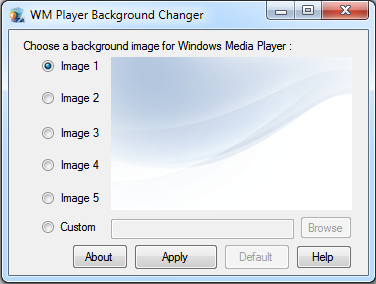 To change library background into your desired image follow steps:
1.Select
Custom
button.
2.Click
Browse
and select a PNG Image.
3.Click
Apply
button.
You can also switch through other available images.
For more information about this tool visit :
link