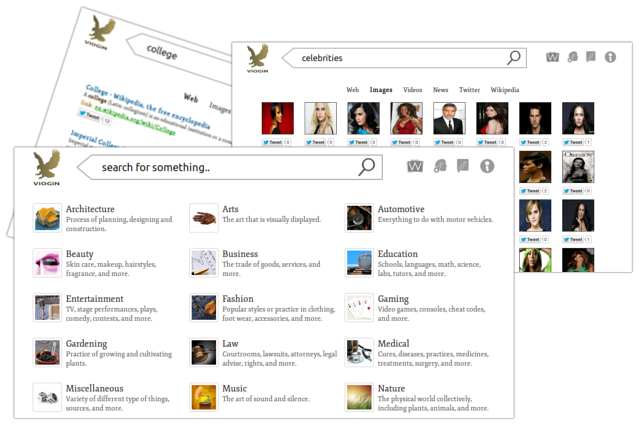 Viogin
- Redefining the way you Search and Browse the Web!
Viogin
is an all-in-one listing search engine (with Twitter and Microsoft Bing integration) for you to use to quickly search and browse the web; quickly lookup domains (.com, .net, .info, etc..); and more in an easy way unlike before.
Browsing the Web
Why search when you can browse? With Viogin you can now browse through websites by category. No more dealing with search queries taking you to sites that have nothing to do with what you are looking for. Members (
FREE
to join) can post their web site domains for
FREE
to add to the category listings. Reinventing the web one step at a time
Searching the Web
Like things the old fashion way? Use our search powered by Microsoft's new Bing Technologies. Enjoy the pleasure of searching the web for sites, images, videos, and news. Also, having the ability to search Twitter and Wikipedia.
Try
Viogin.com
today! It's Free to use
Edited by yanike, 21 July 2012 - 05:05 PM.