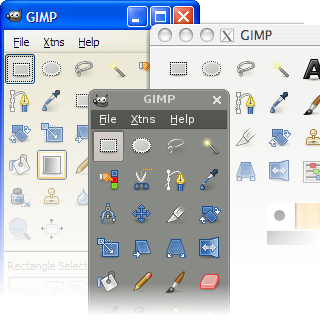 GIMP (GNU Image Manipulation Program) is a freely distributed program for photo retouching, image composition and image authoring. It can be used as a simple paint program, an expert quality photo retouching program, an online batch processing system, a mass production image renderer, an image format converter, etc. It is designed to be augmented with plug-ins and extensions to do just about anything.
GIMP 2.7.0 is a first step towards GIMP 2.8, the next stable release.
Changes in GIMP 2.7.0
Download GIMP 2.6.7 for Windows
Gimp Homepage
Note:
This is a development release! Binaries are not available.
(Thanks for the comments)