It really looks like an enhanced version of Vista currently. I would love to use it, going to download it now..

It may be improved, but Quality Assurance (QA) only kicks in Release Candidates. Up until then, the builds are buggy and unstable. So I wouldn't recommend overwriting Vista with it.
@ XXPhantomPhreakXX:
The first few builds rarely focus on the GUI. For example, here's Windows Vista M1: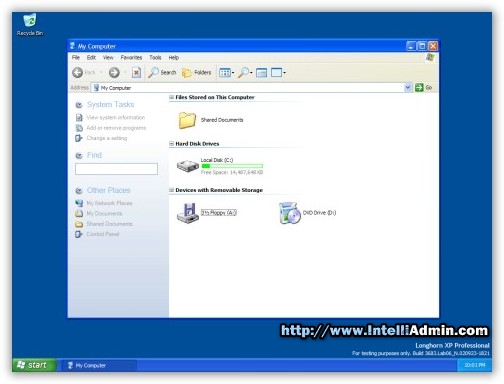 Edited by ShamusHand, 02 May 2008 - 03:22 AM.