Brandon Paddock, who works on Search on the Windows dev team, took some time away from the office to develop a very useful add-on to Windows Vista's already amazing search capabilities.
In Windows Desktop Search for Windows XP, there was a functionality called "Deskbar Shortcuts" that allowed you to associate words and phrases with commands or searches you executed on a regular basis. Brandon has brought that functionality to Windows Vista with his Start++ tool.
Here are a few of things it does:

This will open the "Longhorn Server" page on Wikipedia.

This will launch Visual Studio with administrator permissions.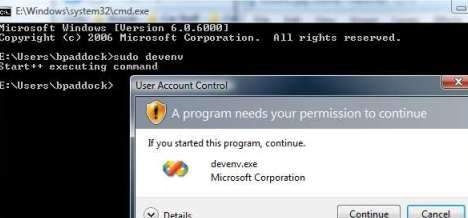 Start++ also works from the command line!

Search Actions let you perform actions over search results. In this case, "Play Radiohead" will:
1. perform a search for music with the keyword "radiohead"
2. Write all the results to a .M3U file
3. Open the results in Media Player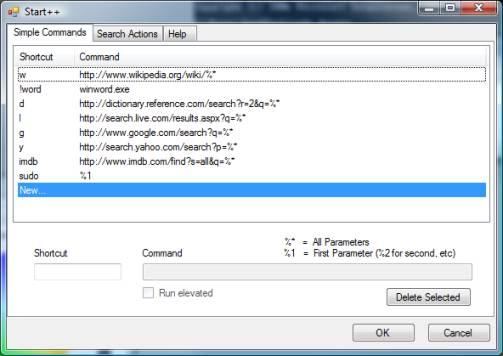 That's the configuration UI, which lets you create your own custom commands / aliases.
Download Start++