Update:

Click here for DreamScene HD videos and suff: Windows Vista DreamScene Roundup
Mod Edit
Just downloaded it, it seems to only play .mpg files. I had a few movies and simply changed the .avi filename to .mpg and it plays.
Rocky Horror Picture Show is my background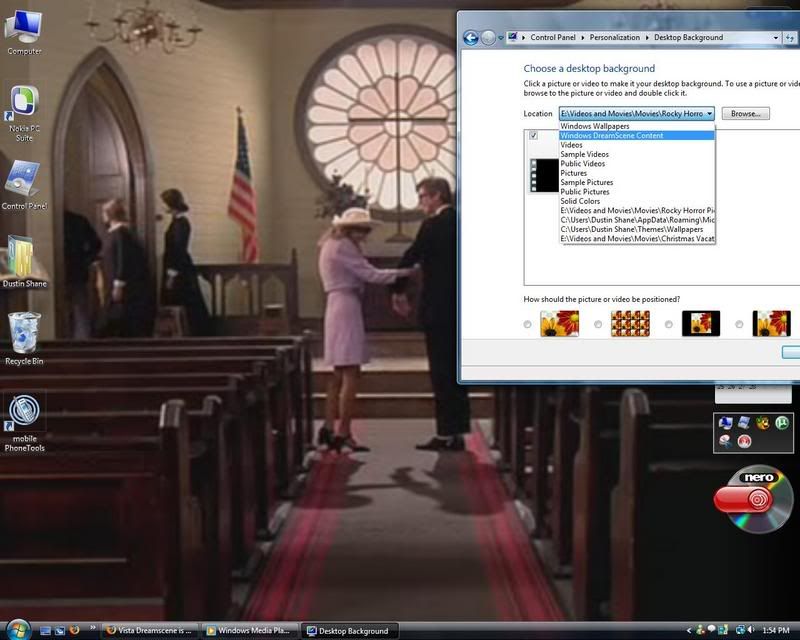 It seems the way they've done it, is when you maximize a window, the video stops playing. When the windows are just small, or minimized, it plays the video. I suppose this keeps the cpu and graphics card from doing too much all the time? Just thought I'd mention that.